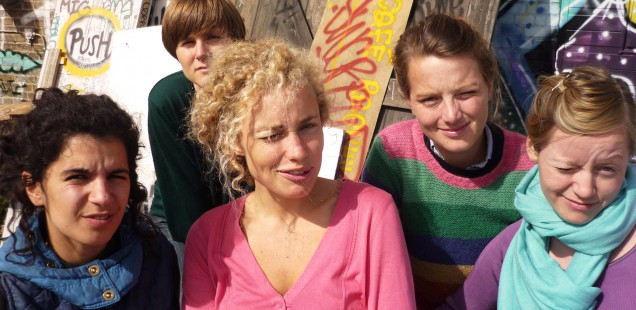 Interview – Selvhenter
Violin, saxophone, trombone and two drums. In SELVHENTER everything is included: rock , African and Southeast Asian percussion, minimalist composition, free jazz, improvisation and noise. No wonder that the Danish band has built a reputation as one of the most exciting new experimental bands in Europe since 2007.


Sonja LaBianca (saxophone), Maria Bertel (trombone), Maria Diekmann (violin), Jaleh Negari (Drums) and Anja Jacobsen (Drums) while introducing their respective past from the Copenhagen experimental music scene in – who have heard of: Pinkunoizu, Havens Fugle, Chimes & Bells , Gud He Kvinde, Valby vocal group, Kirsten Ketsjer and the Choir Of Young Believers, know where the music is heading to.