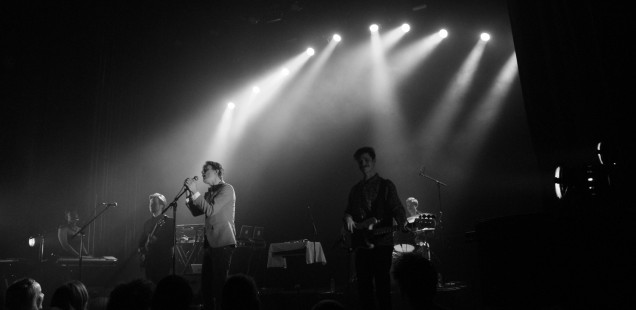 Interview – Efterklang
From the lyrics to production – Efterklang's music is 100 percent self-made​​, with great attention to detail. This self-consciousness permeates through every pore of their music. This is positioned centrally between post-rock and orchestral pop. This means rock with a multi linked instrumental parts, harmony and melody, the whole thing mixed with electronic arrangements.
In 2010 an unusual collaboration came into existence: Efterklang and the eight-member live band plus the French director Vincent Moon met on an island near the coast of Denmark. The project: Making a movie that has the length of the album "Magic Chairs". Four days performing Efterklang, their kids, parents, and about 200 local musicians, the songs from the album. Finally "An Island" celebrates in 2011 world premiere. A year later, the next album is already ready, "Piramida". At the same time the Danes touring much of Europe, such as Ireland, Scandinavia, Great Britain, Belgium, Germany and the Netherlands.
Enjoy the interview with Casper Clausen from Efterklang.