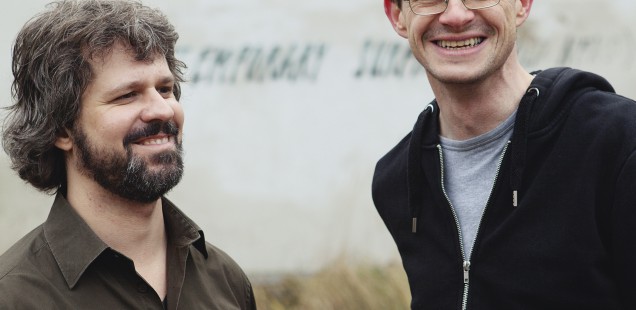 Interview – Marco Antoniazzi & Gregor Stadlober (Schlagerstar) – Diagonale
The directors of documentary film "Schlagerstar" are Marco Antoniazzi & Gregor Stadlober.It is on of the first documentary feature to take a look behind the scenes of where pop folk musical (in German: Volkstümliche Musik/Schlager) dreams are manufactured. It takes us on tours through tents at music festivals, to rural discos and TV shows featuring musician andsinger Marc Pircher, and explores both the sunny and dark sides of the hit factory. The documentary already earned some prices e.g. the latest was the "Audience Prize" at the  film festival Diagonale 2013. The Interview is with the two directors of the film, and trying to give an insight into the process of the work and their first intentions to do a documentary about this part of the Austrian music business.
The interview was held in German.
Further information about the film "Schlagerstar" can be found on the website http://www.schlagerstar-derfilm.com/