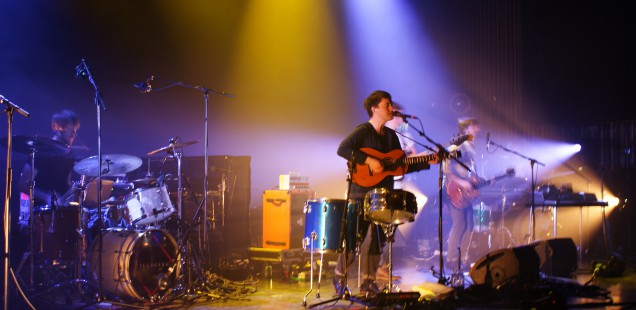 Interview – Villagers
The singer-songwriter is celebrating 2003-2007 initial success with the rock quartet The Immediate, which together can be found in the Irish town of Malahide near Dublin. Dublin Conor studied English and philosophy – is predestined to a career as a songwriter – and gets to know the other band members. Because "existential differences", the combo separates than 2007. Conor now treading his own paths.
He writes and produces his own songs for the time being not, as incorrectly assumed by the band. Instrumental support until he gets on stage.  Addition to their activities as a support act Villagers are active at many festivals. This increases their visibility quickly and assures them a record deal with Domino Records. With "Becoming A Jackal" Conor mid 2010 Released his debut album. The mixture of emotional pop, Irish folk and Conor's soft voice impressed so much that the album reaches  immediately the top of the Irish charts. The rest is history. Enjoy the interview with him!