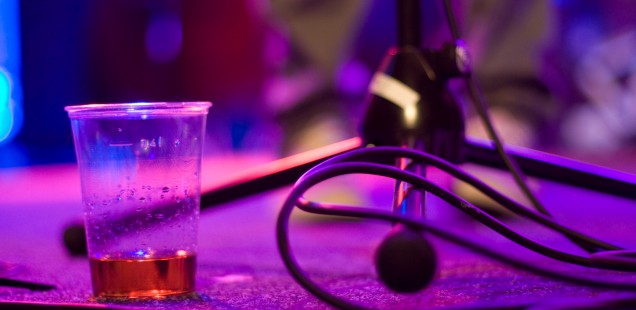 Konzertbericht – Beirut
Beirut…. Vor wenigen Jahren fahrt ein damals 16 Jähriger Junge namens Zach Condon Richtung Europa. Er verdaut da seinen Schulabbruch und freundet sich mit Künstlern wie Boban Markovic und Goran Bregovic.  Diese Freundschaft prägt in sehr im Sinne musikalischer Einflüsse. Zurück in den Staaten angekommen mündet dies in einem Album das sich "Gulag Orktestar" nannte. Dies wurde überraschender Weise ein großer Erfolg. Nun ja überraschender Weise nicht ganz, zu dieser Zeit genauer gesagt im Jahre 2006 war es vor allem in unseren Breitengraden sehr populär, die salopp gesagt "Balkan Musik" im Lichte eines Shantel und seinem Bukovina Club. Egal. Er hat Talent das hat er bewiesen und das es nur ein Selbstläufer war erstrecht. Die Folgenden Alben "The Flying Club Cup" und "March of the Zapotec and Realpeople Holland" die von Französischen Songwriting entscheident geprägt wurden.

Nun mit diesen Voraussetzungen, betrat Beirut die Bühne des ASTRA-Kulturhauses in Berlin. Leider konnte er uns kein Interview geben, da er ein wenig Probleme mit den Stimmbändern hatte. Sei es drum. Wir lassen Bilder sprechen vom Konzert und hoffen in der Zukunft mal die Chance zu erhalten diesen Herren vor das Mikro zu zerren 😉
Bis zu diesem Erlebnis lasst euch die Musik  mit dem folgenden versüßen.